"It's not Big Brother stuff"
Sasha Alekseeva, Dimitra Andritsou, Lodovica Guarnieri, Rebecca Huxley, Carol Iglesias,
Romy Kiessling, Victoria Mckenzie, Tiago Patatas, Mohamad Safa






Our project starts with and circles back to the Goldsmiths ID Card. The card channels us through the research by acting as an index. The different elements in it help us delimit areas of investigation.

The photograph, together with the personal data printed in the card, led us to investigate the
The RFID chip and copper coil opened up a discussion of
The product and brand signature, printed on the back, allowed us to trace the corporate and
At large, the recent implementation of the proximity card system at Goldsmiths pushed us to question its relation to the privatization of education and public space, and made us want to create a
counter-map to distribute the knowledge of spatial resources
given to us as students.

image 1: Assa Abloy timeline, including acquisitions and partnerships







We see the card as enacting a continuous expansion of enclosures:the bordering, measuring, and control of both tangible and intangible spaces, as well as of the practices that they host.
The proximity card, which unfolds into the card-reader-database system,is one of the many infrastructures that make possible the control of space and of movement through it.
Not only is the card one of many infrastructures, but its functionality depends on mechanisms that predate it,such as fences, gates, doors, locks, cameras, and labour practices of guarding, collecting statistical and biometric information, and policing. The proximity ID card takes over functions of physical restraint and record-keeping all at once.The card is simultaneously cop and lock. It tracks you and contains you, it has force, memory, and sight.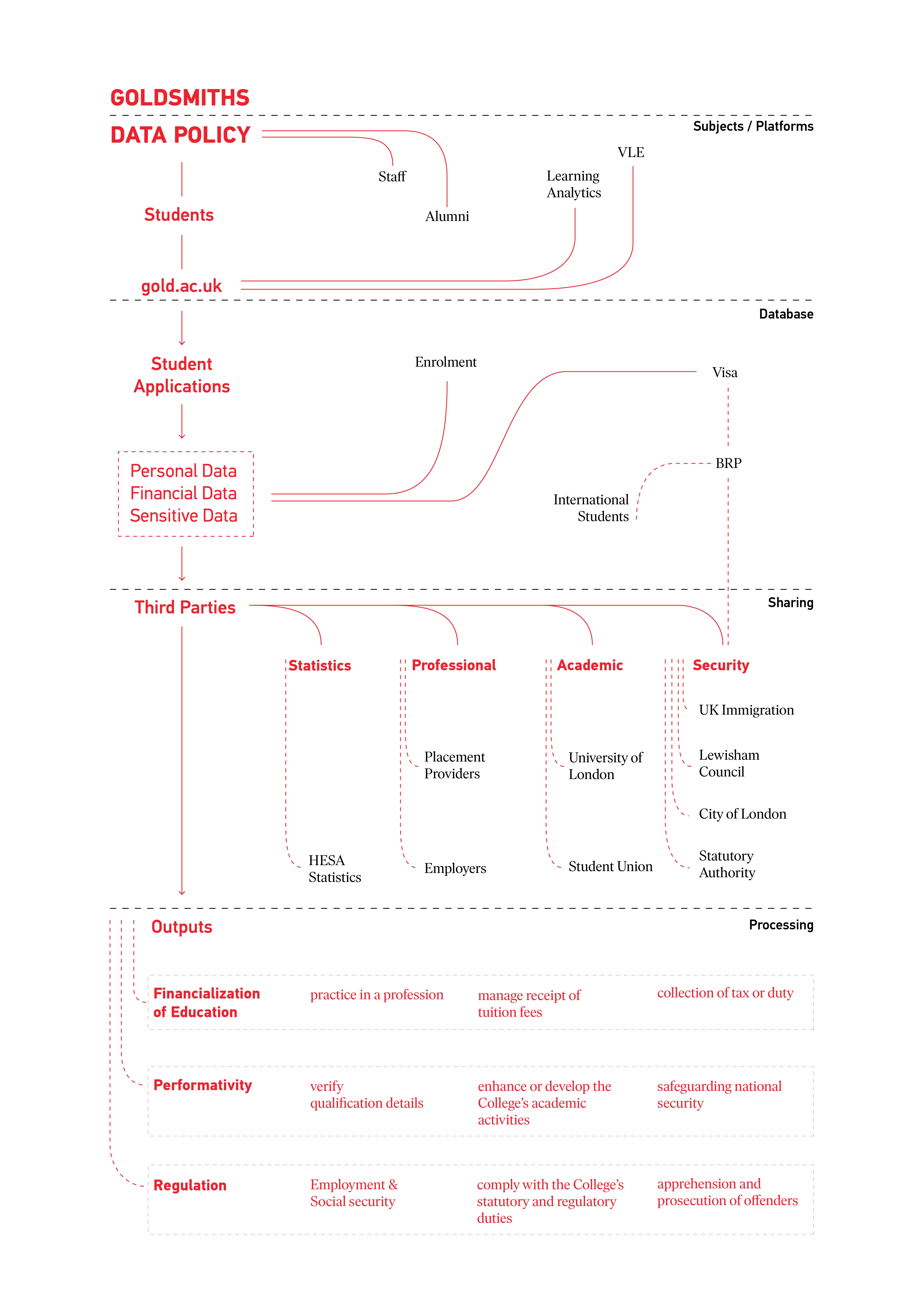 Image 2: Goldsmiths data policy
The card also reveals a history of branding the body. This second history is not one of enclosure, but rather a history of knowing populations, as in knowing how many bodies there are and what productive capacities and associated risks they bear. The card performslabour management when it tracks student attendance and action. The student is obliged to direct their time toward knowledge acquisition and production in a regulated environment where activity is measured in relation to an output, in this case, degree completion. At the same time, the card effects and incorporates racialized categories of risk management when it collects information about attendance, movement, and digital activity to ensure that students do not become social actors outside of the sphere of education. The student gives access whilst being denied the possibility of accessing or engaging in protest and radicalization, unlimited paid work, or in the case of international students, permanent migration.
image 4. Electromagnetic spectrum division of the frequencies used by the Goldsmiths wi-fi system (top) and the student card RFID (bottom)
"It's not big brother stuff" was said to us three times by a member of the Estates and Facilities Office who oversaw the implementation of the proximity card system. To us, the question is not whether we are being watched, but rather what processes are in place, such that the Goldsmiths community can defined as both vulnerable and a threat. Through this judgment, which defines the student body as a population to protect against externalities as much as against its own presumed fugitivity, the smart card once again plays into the realm of logistics, where PVC and barcodes meet security assessments and crime profiles.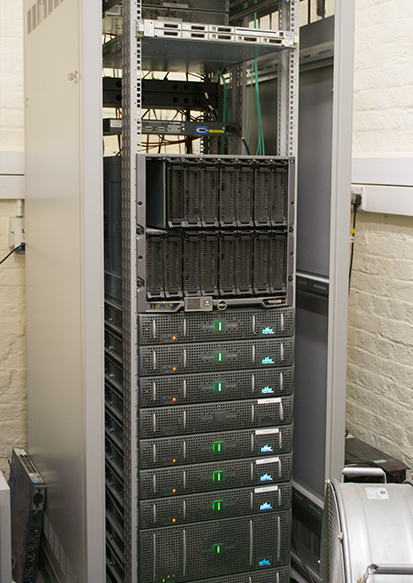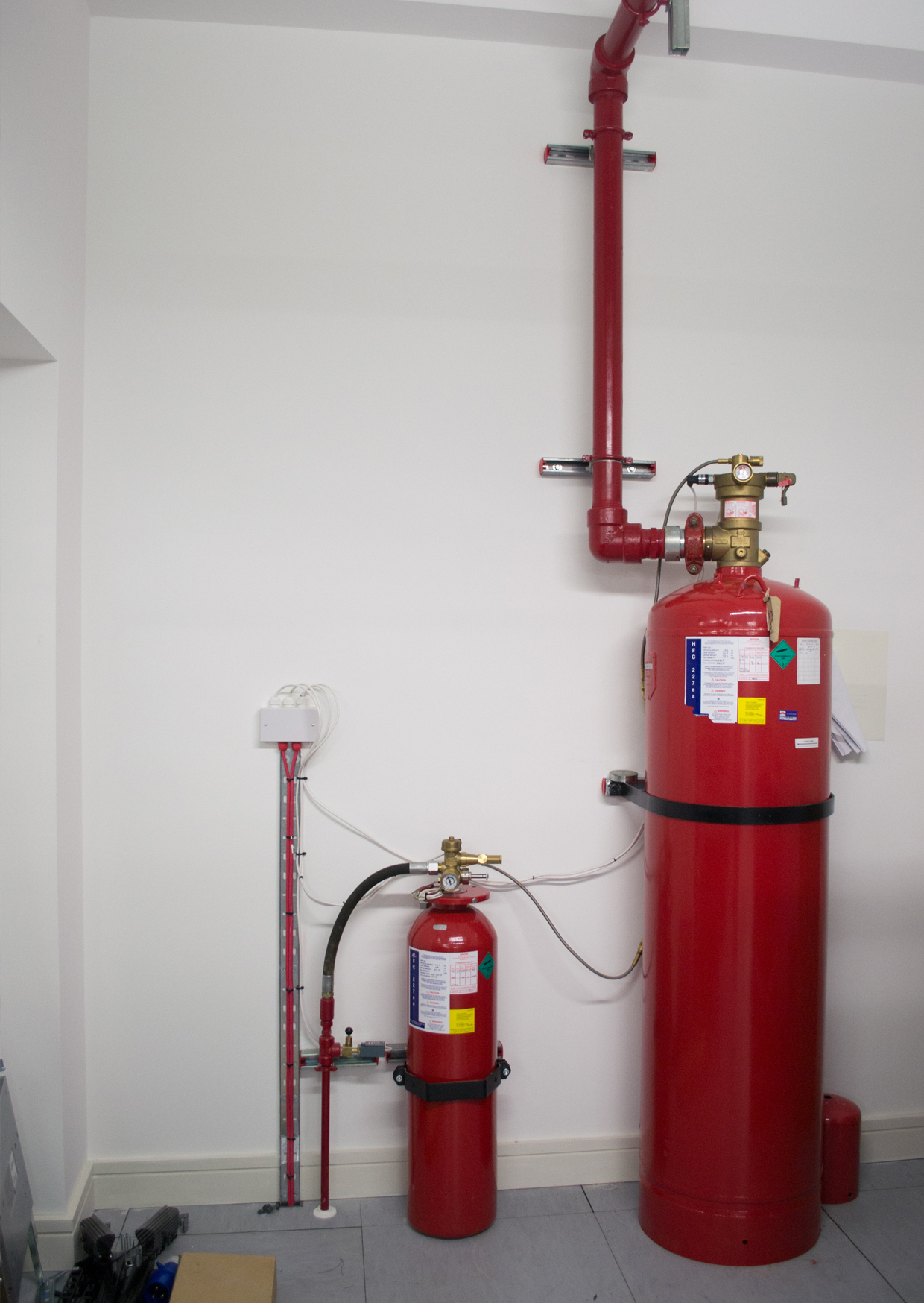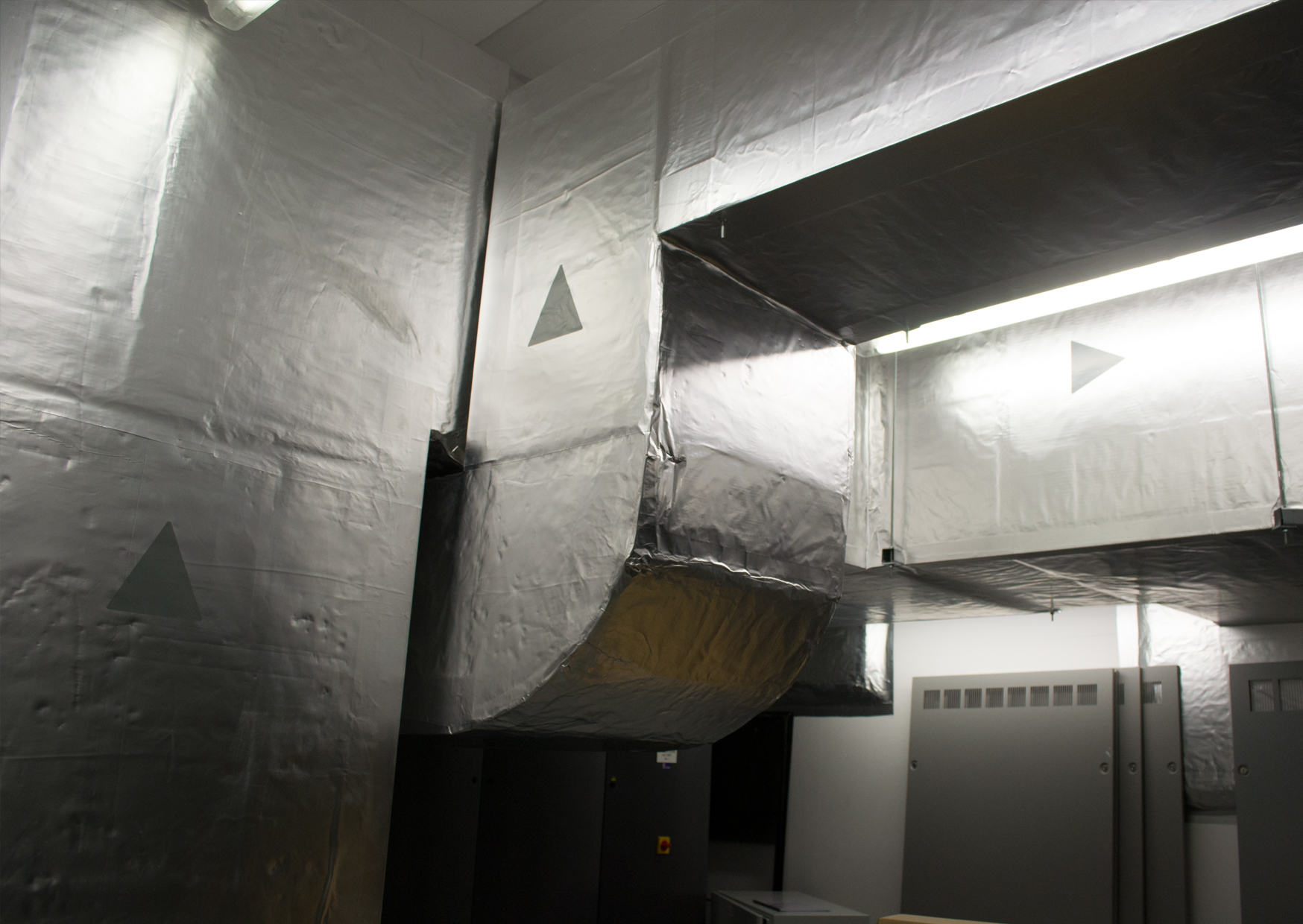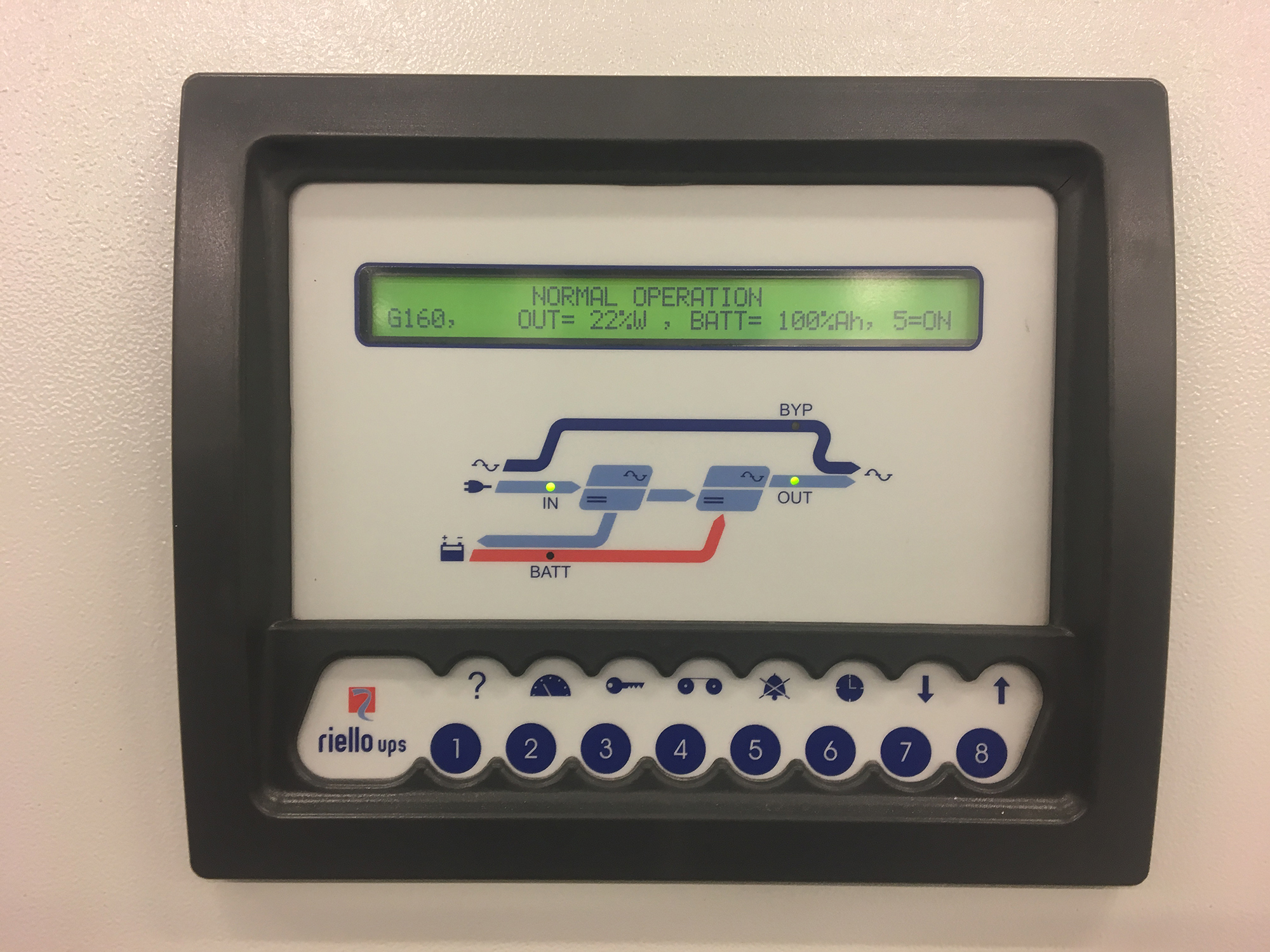 Total cables in Goldsmiths campus
Copper Ethernet 936.474 km
Fiber optic 78.413 km
Goldsmiths data centre / Production Environment:

Number of Physical Servers: 56
Number of Virtual Servers: 315
Number of Hosts: 22
Number of Racks: 8 + 6
Number of Core Switches: 4
Number of Distribution Switches: 13
Total Size of Storage: 134 terabytes + 60 terabytes instant access backup + 162 tape storage backup
Total Number of CPUs: 72 x 2.8 GHz, 48 x 2.4 GHz, 288 x 2.30 GHz
Total RAM Memory: 3.5 terabytes
data provided by Goldsmiths IT Service Delivery & Operations, IT and Information Services
What we seek with this research is to make visible the rhetoric, the critique, and the hacking potentials of the systematic landscape that creates the proximity card.
But what we also present to you is a realm of imaginative possibilities -- possibilities that instead of finding us, have found themselves, fervently pulsating in the unseen areas, between the unhinged doors, and in the blind spots of our desires.
AAAA
COUNTERMAP INSTRUCTIONS: