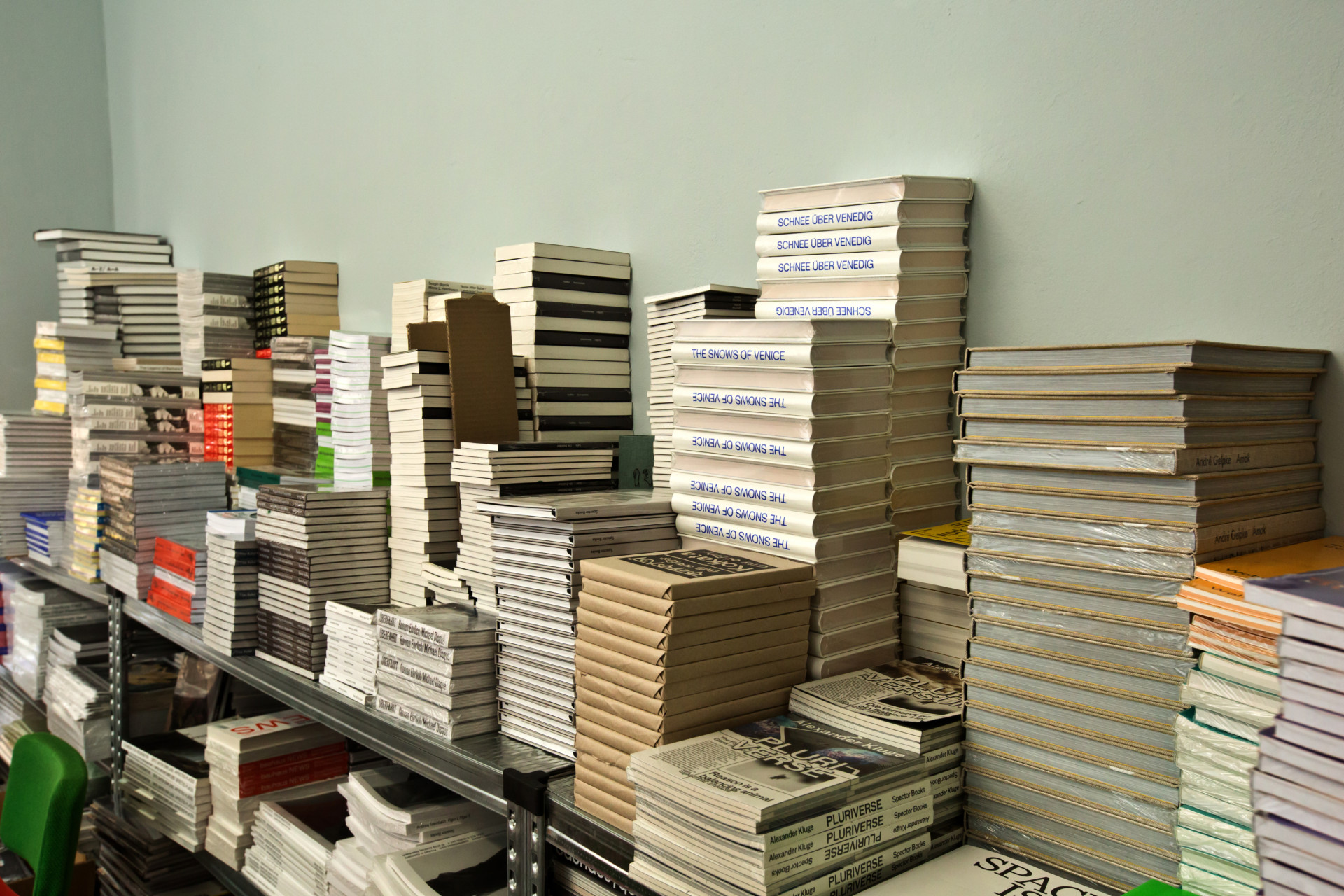 Photography courtesy of Gert Mothes

In 2022 the Centre for Research Architecture launched its four part book series exploring Pedagogy, Politics, and Practices published by Spector Books in Leipzig.

Each of the four publications investigates key areas of research that have emerged out of the Centre, over the past fifteen years. In doing so, the publications foreground the innovative practice-based methodologies and modes of political engagement that have been assembled to better respond to contemporary spatial urgencies. As such, each of the books in the series is organised around a specific spatial issue or concern and draws together contributions from thinkers and practitioners associated with the CRA whose work exemplifies this approach.

This book series seeks to highlight the investigative spirit and collaborative methods of the CRA's practice-led pedagogical programmes by bringing together documents of specific investigations, examples of spatial methods, snaps shots of research projects, interviews, transcripts of Roundtable discussions, collective works, and archival materials.

Editors: Riccardo Badano, Tomas Percival, Susan Schuppli

Designers: Ariadna Serrahima & Diego Bustamante (Oficina de disseny)

The book series is supported by the Department of Visual Cultures, The Graham Foundation for Advanced Studies in the Fine Arts (2021 & 2022), and the Het Nieuwe Instituut (NHI).

I: BORDER ENVIRONMENTS (2023)
Contributors: Dimitra Andritsou, Areej Ashhab,
Riccardo Badano,
Border Ecologies Network, Nadine El-Enany, Mustapha Jundi, Stefanos Levidis, Lorenzo Pezzani, Tomas Percival, Tara Plath, Hanna Rullmann & Faiza Ahmad Khan, Susan Schuppli, Ishita Sharma, Juanita Sundberg, Avi Varma, Gabrielle Wolf
II: MILITANT MEDIA (2023)

III: COMMON SENSING (2024)

IV: COUNTER LOGISTICS (2024)