The Centre for Research Architecture's overall pedagogical approach is conceived as a "roundtable" where the encounter of learning is structured non-hierarchically "around" ideas and research that are literally put forward onto the table for discussion. During the autumn, winter, and spring terms, two-day-long seminars are organised as Roundtable discussions of PhD research projects. Each of these Roundtables is supplemented by invited guests who bring relevant scholarly knowledge or practices into the Centre. Student and guest presentations, along with assigned readings, provide the common conceptual ground for discussion of work and ideas at the CRA.

Roundtable History: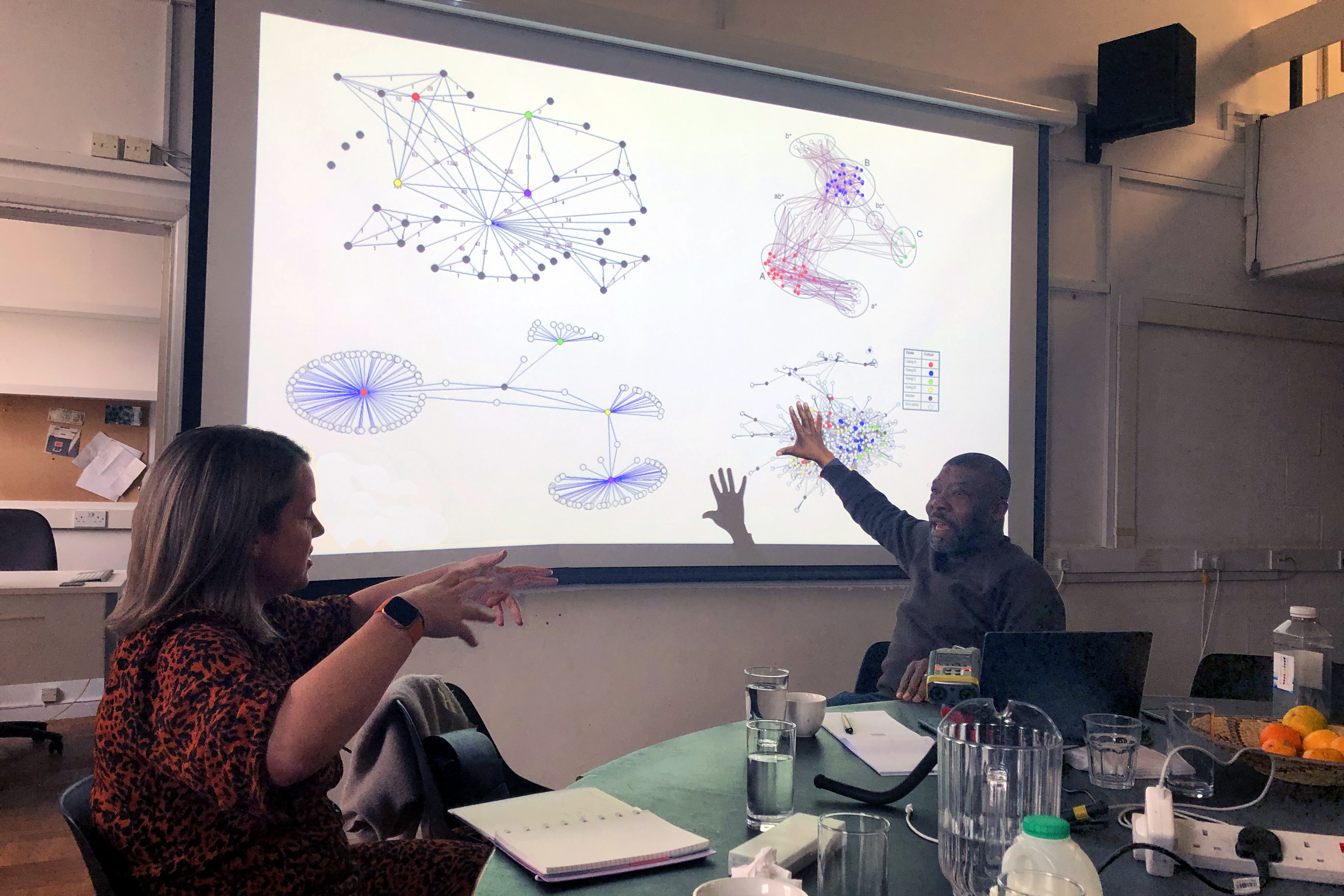 2023-24


16-17 November 2023
Shela Sheikh
James Parker
David Wengrow


19-20 October 2023
"Political Geologies"
Adam Bobbette
The Otolith Group
Sasha Litvintseva

2022-23


12 May 2023
Seb Franklin
Leon Sealey-Huggins

2-3 February 2023
" Militant Media":
Wendy Hui Kyong Chun, Christo Buschek, and Başak Ertür

17-18 November 2022
"The Gangs Matrix":
Becky Clarke, Katrina Ffrench, Allan Hogarth, Ilyas Nagdee, Kamara Scott, Stafford Scott, and Patrick Williams

8-9 December 2022
"Rights":
Radha D'Souza and Thomas Keenan



2021-22


14-15 October 2021
Tina Campt, "The Opacity of Grief"

18-19 November 2021
"The Rights of Future Gnereations"
:
Adrian Lahoud and Lumumba Di-Aping,

10 February 2022
"Witnessing":
Shela Sheikh, Ghalya Saadawi, and Susan Schuppli

12-13 May 2022
"Border Environments":
Juanita Sundberg, Gabrielle Wolf, The School of Mutants, Hanna Rullmann & Faiza Ahmad Khan, Arun Agrawal, Avi Varma, Nadine El-Enany, Uriel Orlow, Dele Adeyemo, Andrea Bagnato, Sara Frikech, Marina Otero Verzier, The Border Ecologies Network.
Co-organised by Het Nieuwe Instituut, Rotterdam and the CRA book series









2020-21
8-9 October 2020

Suhail Malik, "Methodologies"
"Critical Methods 1: Rhetoric" seminar with Ghalya Saadawi
19-20 November 2020

Awol Allo, "Epistemic Resistance"
Brenna Bhandar, "On the Separation of Interests: Legal Form and the Racial Materiality of Property"
"Critical Methods 2: Fearless Speech" seminar with Ghalya Saadawi

3-4 December 2020

Dilip da Cunha, "Wetness"
"Critical Methods 3: Notes on Critique" seminar with Ghalya Saadawi
21-22 January 2021

Cooking Sections (Daniel Fernández Pascual & Alon Schwabe)
"Critical Methods 4: Standpoint Epistemologies" seminar with Ghalya Saadawi
18-19 March 2021

Nadine El-Enany, "Bordering Britain / Race, Law, Air Pollution"
"Critical Methods 5: The University, Debt & Study 1" seminar with Ghalya Saadawi
20-21 May 2021

Helen Pritchard
"Critical Methods 6: The University, Debt & Study 2" seminar with Ghalya Saadawi
3-4 June 2021

"
Liquid Infrastructures
" co-organised by Margarida Mendes and MAAT, Lisbon:
Stefan Helmreich, Raviv Ganchrow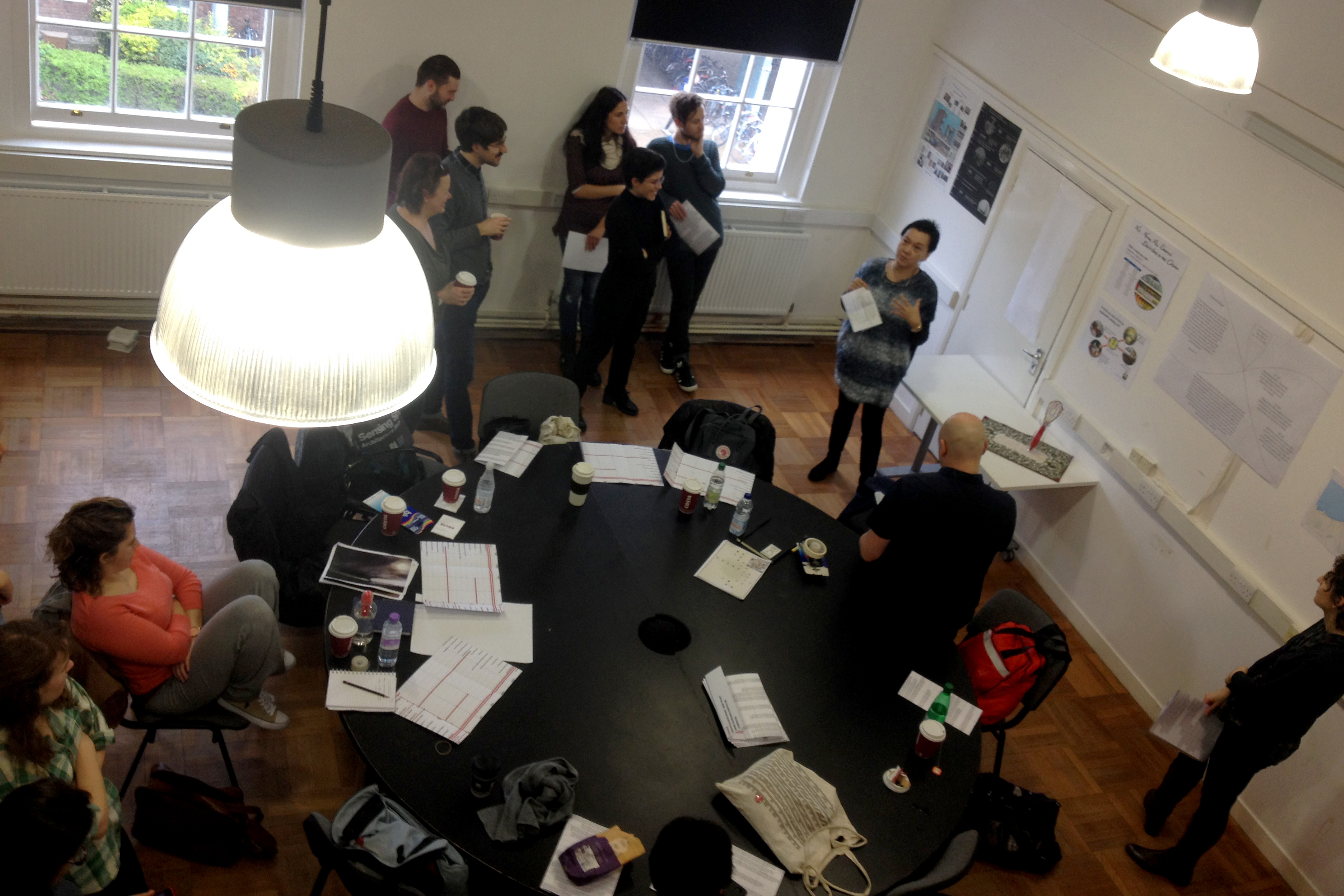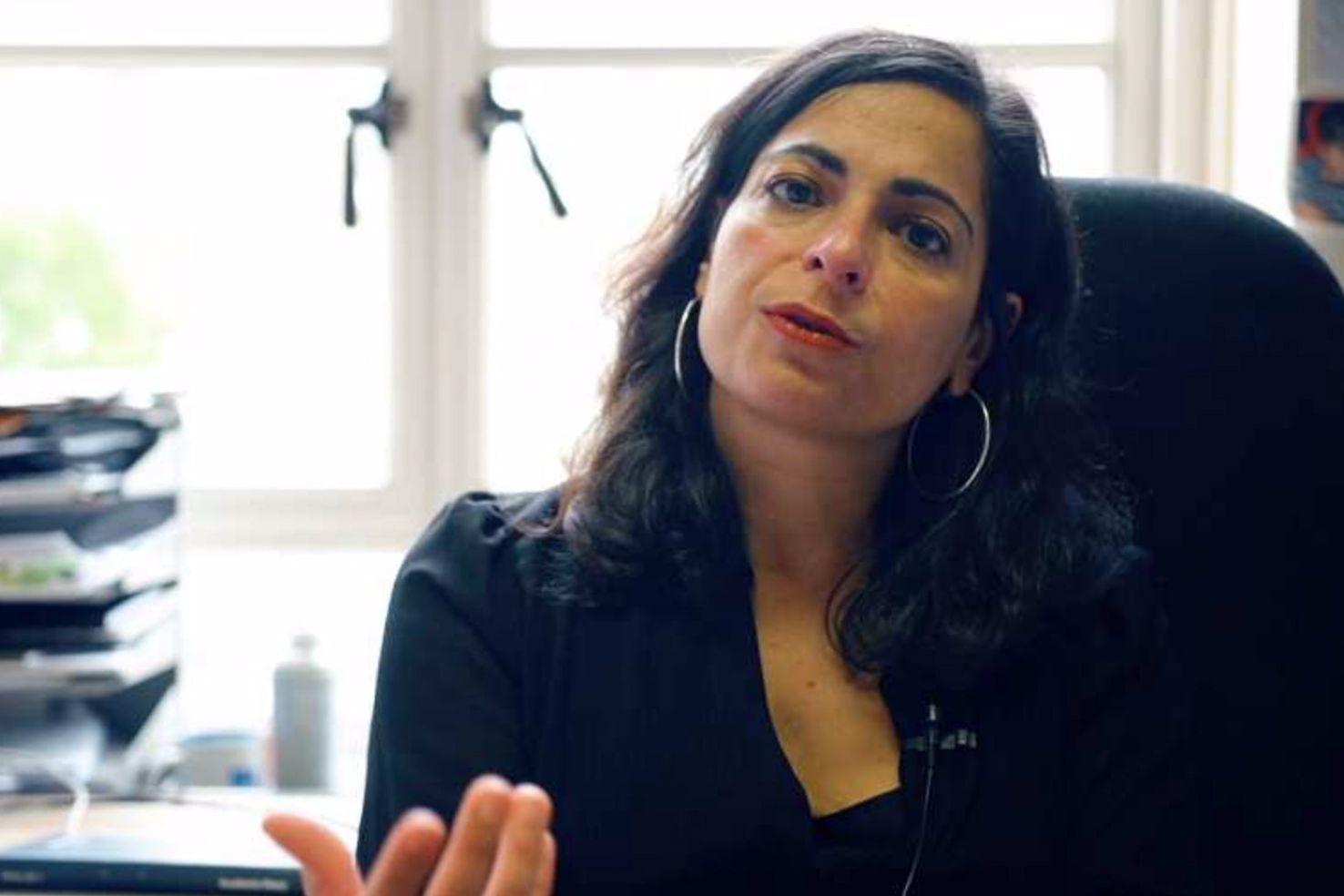 2019-20
10-11 October 2019
Claudio Aporta
12-13 December 2019
Jessica Lehman
Marco Ferrari, "A Moving Border"
6-7 February 2020
Laleh Khalili, "The Corporeal Life of Commerce"
Kader Attia, "Counter-Reactions"
27-28 February 2020
Oriana Bernasconi, "Atrocity's Artefacts. Uses and Effects"
Godofredo Pereira, "Ex-Humus"
14-15 May 2020
Ariella Aïsha Azoulay, "Potential History, Unlearning Imperialism"
4 June 2020
Renisa Mawani
2018-19
25-26 October 2018
Astrida Neimanis
22-23 November 2018
Radhika Subramaniam
6-7 December 2018
Samantha Spurr and Eduardo Kairuz
Ezekiel Dixon-Román
24-25 January 2019
"Logistics of Sense":
Elizabeth Johnson, Marina Vishmidt
14-15 February 2019
Louise Amoore
Shahram Khosravi, "What do we see when we look at the border from the other side?"
13-14 June 2019
"Sound Proofs":
James Parker, Joel Stern, Lawrence Abu Hamdan
2017-18
19-20 October 2017
Philip Scheffner
21-24 February 2018
(Amsterdam & Rotterdam Port)
"Logistical Nightmares":
Stephan Helmreich, Víctor Muñoz Sanz, Charmaine Chua, Giorgio Grappi, Heather Anne Paxson, Hannah Martin and Oscar Pedraza, Nora Sternfeld, Lorenzo Pezzani, Solveig Suess, Sasha Litvinseva and Daniel Mann
17-18 May 2018
"Circulation(s)" workshop organised by Francesco Sebregondi, Dele Adeyemo, and Andrea Bagnato:
Nida Rehman, Shehab Ismail, Azadeh Mashayekhi, Ross Exo Adams, Orit Halpern, Claudia Aradau, Martina Tazzioli, Christina Sharpe, Anita Rupprecht
14-15 June 2018
"Built Between the Slow, the Structural, and the Spectacular":
Helene Kazan, Emily Jones & Yoriko Otomo, David Burns, Simon Barber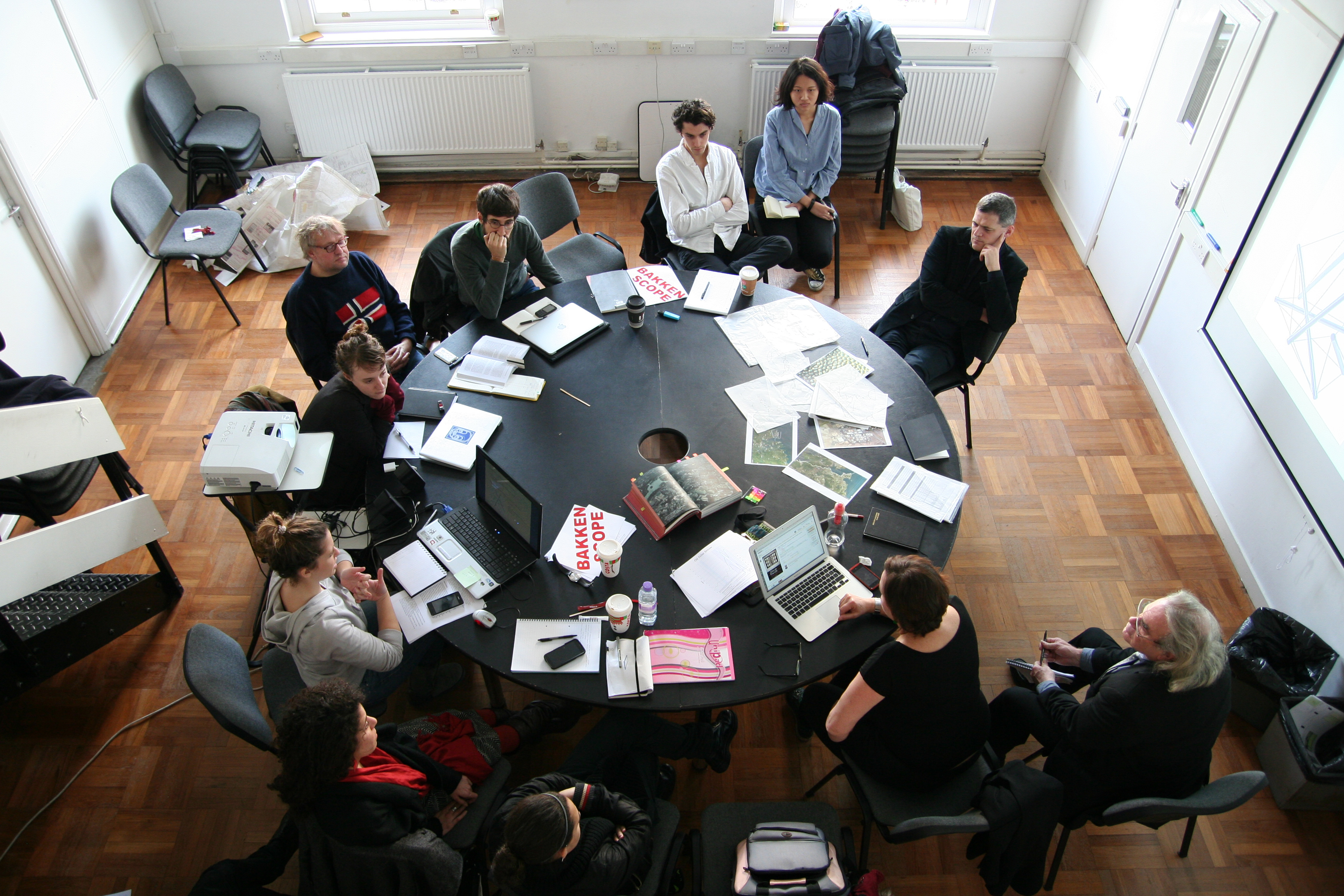 2016-17
20-21 October 2016
Desiree Fields, "Constructing a New Asset Class, Reconstructing the Real Estate-Finance Link: Post-Crisis Housing Financialization in the US"
Louis Moreno, "Styles of Life: new urbanism and the financialisation of city living",
David Madden, "The Politics of Housing in Crisis",
8-9 December 2016
Tony Chakar, "Undoing the World, Unlearning Modernity"
26-27 January 2017
Hannah Meszaros Martin, "How to Make Peace with The Forest: Toward Environmental Truth-Telling"
Paulo Ilich Bacca, "Genocide and Spectral History: Slow Violence, The Colombian Case and Indigenous People in International Law"
Johana Rocha Gòmez, "Social and Environmental Conflicts and The Real Challenge in The Pursuit of Territorial Peace in Colombia"
Manuel M. Vergara Céspedes, "Ecocide: Developing New Instruments to Fight Against Impunity"
2-3 March 2017
Esther Leslie, "Troubled Milk and Troubling Clouds: On an Aesthetics of Turbidity"
The Otolith Group, "Medium Earth"
Heather Davis, "Molecular Imaginaries"
24-26 May 2017
"Sound and Vanishing":
Kodwo Eshun, Matthew Fuller, Jennifer Gabrys, James Harkin, Susan Schuppli, Christina Varvia, Eyal Weizman, Chris Woods, Raviv Ganchrow
2015-16
26-27 December 2015
"Refugees & Migrations":
Sandi Hilal and Alessandro Petti, Nicholas de Genova, Charles Heller, Simon Parker
30 December 2015 – 2 January 2016
(Negev)
"Ground Truth":
Safa Abu-Rabia, Smadar Ben-Natan, Ariel Caine, Hagit Keysar, Miki Kratsman, Daniel Mann, Ranad Shaqirat, Eyal Weizman, Oren Yiftachel
February 18-19 2016
"Terra Bytes":
Jussi Parikka, Louise Amoore, Adam Kleinman, Jennifer Gabrys
16 March 2016
Zygmunt Bauman, "Extraterritorialities in Occupied Worlds"
Maayan Amir and Ruti Sela
12-13 May 2016
"Emergent Ecologies":
Rob Nixon, Anne McClintock, Peter C Van Eyck, Elle Carpenter
James C. Scott, "Beyond the Pale: The Earliest Agrarian State and 'Their Barbarians'"
24-26 May 2016
"Risking Everything: The Politics of Computation, Prediction and Secrecy":
Louise Amore, Paul Feigelfeld, Ramon Johnson, Boaz Levin, Antonia Majaca, Oana Parvan, Pietro Pezzani, Zach Blas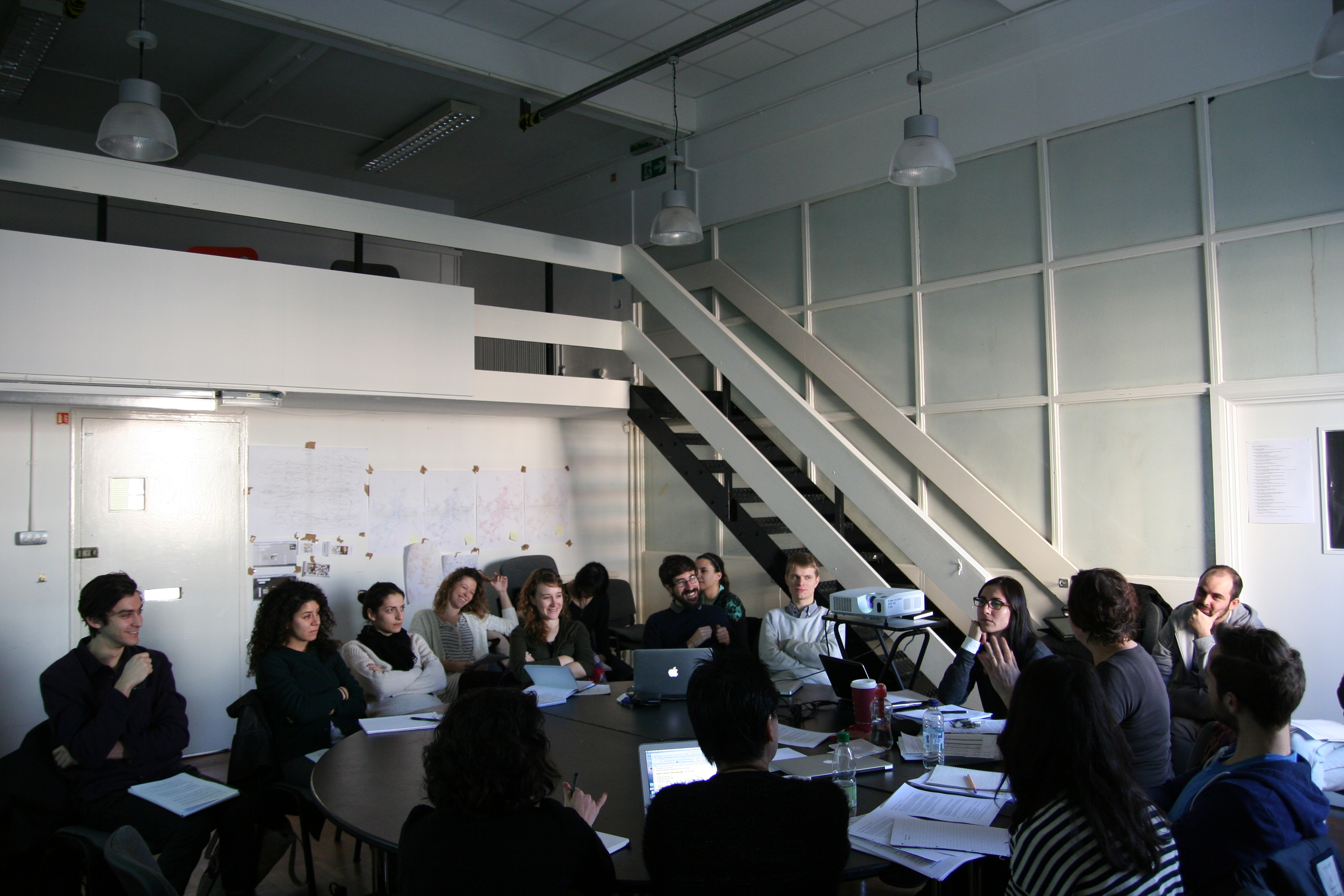 2014-15
24 November – 5 December 2014
"Learning from Stuart Hall" an architectural analysis of the transformations of higher education curatorial project by CRA PhDs
2-5 December 2014
"Image Actions at a Distance":
Manuel Fiol, Jamon Van Den Hoek, Eliot Higgins and Brown Moses, Patrick Kroker, James Bridle
25 February 2015
(Nottingham)
"Rights of Nature" exhibition and travelling seminar with Stephen Turner
28 February 2015
(Mosaic Rooms)
"From Above and Below":
Jesse Connuck, Eyal Weizman, Susan Schuppli and Tom Tlalim
19-20 March 2015
"States of Secrecy":
Wolfgang Kaleck, Clare Birchall, Lonneke van der Velden
19 May 2015
Jonas Staal
26-27 May 2015
Gregoire Chamayou, "Patterns of Surveillance"
2013-14
20 Nov 2013 – 13 May 2015
Michel Feher (Visiting Professor), "The Age of Appreciation: Eight Lectures on the Neoliberal Condition"
15-16 March 2014
(HKW Berlin)
"Forensis: The Architecture of Public Truth" conference:
Michael Sfard, Jonathan Littell, Brenna Bhandar, Luis Moreno Ocampo, Baltasar Garcon, Marcela Pizzaro, Wolfgang Kaleck
15 March – 5 May 2014
(HKW Berlin)
"Forensis: The Architecture of Public Truth" exhibition
19 May 2014
"Forensis" book launch:
Eyal Weizman, Susan Schuppli, Shela Sheikh, Francesco Sebregondi, Godofredo Pereira, Helene Kazan, Lorenzo Pezzani
2012-13
26-27 October 2012
"Machinic Vision" seminar with Susan Schuppli
Trevor Paglen, "The Last Pictures"
7-8 December 2012
"Forensic Epidemiology" workshop organized by CRASH/MSF and CRA:
Rony Brauman, Jean Herve Bradol, Vincent Brown, Patrick Ball, Jean-Marc Dreyfus, Hamit Dardagan, Helen Epstein, Robert Jan Van Pelt, Thomas Keenan
25-26 January 2013 (LSE)
"Fifth Geneva Convention" Nature, Conflict and International Law in the Anthropocene organised by Paulo Tavares and Adrian Lahoud. Alain Pottage, Annelise Riles, D. Graham Burnett, Territorial Agency, Andreas Philippopoulos-Mihalopoulos, Ashkan Sepahvand, Louise Kulbicki, Jennifer Marlow
1-2 March 2013
"Devil's Advocates":
Nicola Perugini, Alessandro Petti, Oscar Guardiola-Rivera, Brenna Bhandar, Emilios Christoloudidis, China Mieville, Joanne Mariner, Eitan Diamond
19-20 April 2013
(ICA)
"Activism on the Map":
Laura Kurgan, Michel Feher, Yates McKee, Meg McLagan, Gaelle Krikorian, Amy Kapczynski
24-25 May 2013
(The Cockpit)
"Earthly Poison Arsenic and the Bengal Delta" organised by Nabil Ahmed:
Sheila Jasanoff, Andrew Meharg, John McArthur, Peter Atkins, Shubhaa Srinivasan
2011-12
6-8 October 2011
Michel Agier, "The Archipelago of Extra-Territoriality"
"Forensic Oceanology":
Sara Prestianni, Karine Parrot, Lorenzo Pezzani, Charles Heller
10-11 November 2011
Derek Gregory, "'The Everywhere War' geographies of war and bombing, 'war on terror', counter-insurgency"
Christoph Keller, "Experiment on the Forensic Significance of Hypnosis"
20-21 January 2012
(Barbican, London)
Graham Harman, "Networks and Assemblages"
Paulo Tavares
Noortje Marres
Susan Schuppli
24-25 February 2012
Ewa Domanska, "Ecological Humanities"
Lawrence Abu Hamdan, "The Freedom of Speech Itself"
Steve Goodman, "Stone Tape Theory"
5 March 2012
Bruno Latour, "If Nature is No Longer a mere Background for Human Activities, What Change Does it Entail for the Arts and the Social Sciences?"
16-18 March 2012
(Vienna)
"Critical Finance" seminar organised by Gerald Nestler:
Marion von Osten, Stefan Nowotny, Konrad Becker, Elie Ayache, Karin Knorr-Cetina, Thomas Feuerstein, Katja Mayer
3-5 May 2012
(Guimarães, Portugal)
"Objects, Practices, Territories" organised by Godofredo Peirera:
Ken Hollings, Gonçalo Leite Velho, Ricardo Roque, Jacob Kirkegaard, Jonathan Saldanha, Alexandra Guedes
31 May 2012
Teddy Cruz, "Where is Our Collective Imagination?"
2010-11
29-30 September 2010
Anselm Franke, "Animism"
Frederik Tygstrup, "Forensic Fiction"
25-26 November 2010
Hito Steyerl, "The Language of Things"
12-13 January 2011
(Frankfurt)
"Forensic Aesthetics" seminar at Staedelschule:
Hito Steyerl, Gilles Peress, Thomas Keenan
February 4-5 2011
(Bard College & NYC)
"Forensic Evidence" seminar at the Human Rights Project at Bard College
Gerald Nestler, "Derivative world production"
25-26 February 2011
Sandro Mezzadra, "Border as Method"
Lorenzo Pezzani, "The Management of Flows: Systems of Mobility and Dispositifs of Containment"
17-19 March 2011
(Department of Cultural Studies, Copenhagen University)
"Contested Spaces: Archive, Memory, Affect" public conference
13-14 May 2011
Grupa Spomenik / Monument Group, "Mathemes of Re-Association: former Yougoslavia, genocide, forensics, identity politics"
China Mieville, "Between Equal Rights"
10-11 June 2011
(The Showroom)
"Legal Media" visual cultures symposium inspired by the work of Cornelia Vismann
2009-10
29-30 September 2009
Thomas Keenan, "Forensic Evidence"
6-7 November 2009
"Apparatuses and Things / 1" reading seminar on the work of Bruno Latour
Frederik Tygstrup, "Relational Objects"
Emmanuel Licha, "Fiction for Real"
28-29 November 2009
"Apparatuses and things / 2" seminar with Ayesha Hameed
Charles Heller, "Images in movement"
12-13 December 2009
(Antwerp)
Avery Gordon, "Generosity and the Commons"
8-10 January 2010
(Cairo)
"Excess of Order":
Thomas Keenan, Alessandro Petti, Avery Gordon, Hassan Kahn, Joshua Simon, Asef Bayat
19-20 February 2010
"Objectivity" reading seminar on the work of Lorraine Daston
19-20 March 2010
Piyel Haldar and Lawrence Abu Hamdan, "Aural Contract"
Oren Yftahel, "Legal Activism in the Grey Zone"
Paulo Tavares, "The Amazon"
Karen Mirza, "The Museum of Non-Participation: Collections and Collectivities"
13-15 May 2010
"Captions" workshop with Andy Fisher and Ayesha Hameed
Fareed Armaly, "Forensic Archaeology"
Alain Pottage, "Forensic Models"
10-12 June 2010
(Geneva)
"The Architecture of Human Rights" human rights, politics, international law, forensic aesthetics, evidence / parallel session of the Human Rights Council, Geneva
2008-09
3-4 October 2008
Florian schneider and Anselm Franke, "The Museum of Stealing Souls"
Patrick Keiller, "Film as Spatial Critique"
5-8 November 2008
(Nicosia)
"Liminal Zones: Managing the Limit"
border regimes, conflict, artistic practices joint seminar with University of Cyprus, University of East London, University of Thessalia. Organised by Angela Melitopoulos, Aristides Antonas, and Socrates Stratis with Haim Bresheeth, Celine Condorelli, Armin Linke, John Nassari, John Palmesino, Yiannis Papadakis, Ines Schaber, Florian Schneider, Eyal Sivan, Pelin Tan, Eyal Weizman, Phillipe Zourgane.
5-6 December 2008
"How Should We Write Today?" radical writing and publishing with Eric Hazan and Tom Penn
"What could Benjamin's Angel see?" reading seminar with Adrian Rifkin
23-24 January 2009
Lieven De Cauter, "The Affirmation of the Political as the Affirmation of the State of Nature"
Yates McKee, "From the 'Ecological Conscience' to the Biopolitics of Sustainability in Contemporary Art and Design"
27-28 February 2009
Adi Ophir, "Forms of Violence, Catastrophization and NGO management"
1-7 May 2009
(Israel, Palestine, Jordan)
"Returns" refugees, Israel/Palestine, politics of space seminar and visits organized with Decolonizing Architecture and Rasha Salti
5-6 June 2009
John Palmesino, "Neutrality"
Eyal Sivan, "The Common Archive"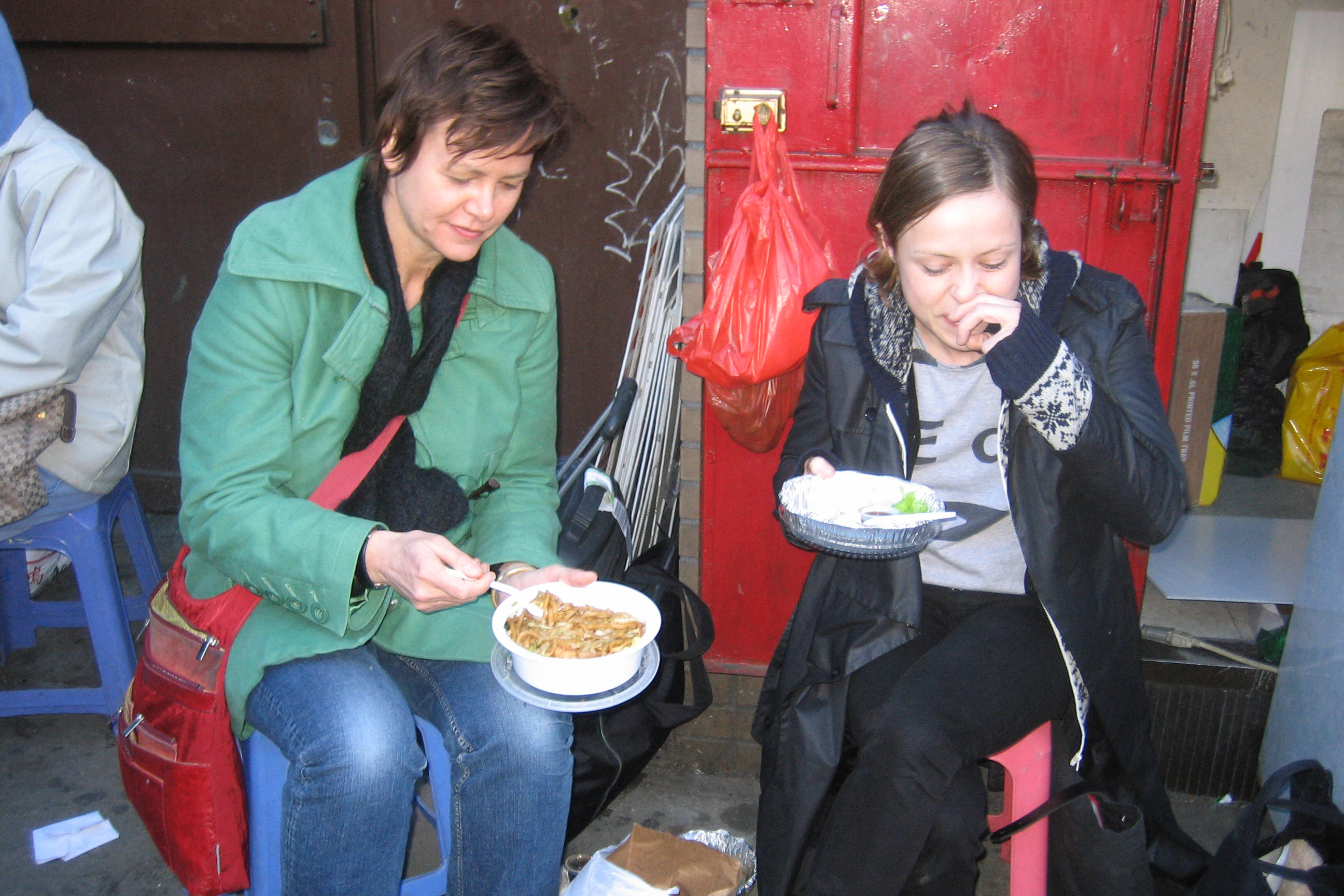 2007-08
5-6 October 2007
Hal Foster, "Art and Architecture"
Florian Schneider, "Imaginary Property"
10-14 December 2007
(Reunion, Indian Ocean)
"Carrefour de l'Image" joint seminar with the Ecole des Beaux-arts de La Réunion organised by Philippe Zourgane
11-12 January 2008
Nicolas Bourriaud, "From 'Relational Aesthetics' to 'Globalization and the 'Radicant'"
8-9 February 2008
Michael Taussig, "Field Work / Visual Research"
14-15 March 2008
Brian Holmes, "Escape the Overcode: Guattari's Schizoanalytic Cartographies, or the Pathic Core at the Heart of Cybernetics"
25-26 April 2008
Michel Feher, "Powerless by Design: The Age of the International Community"
16-17 May 2008
Stefano Harney, "Bio-Politics and Governance"
Stefano Boeri, "Architecture and Geo-Politics"
2006-07
6-7 October 2006
Keller Easterling, "ExtraStateCraft: hidden organizations, spatial contagion and activism"
Markus Miessen, "The Violence of Participation: Spatial Practices beyond Models of Consensus"
2-3 November 2006
Suhail Malik, "Art as a Methodology for Research into Politics"
Simon O'Sullivan, "Theory and Practice in the Work of Deleuze and Guattari"
1-2 December 2006
Mark Cousins, "Prosthetic Space"
12-13 January 2007
Shumon Basar, "The Modern Gallery as 'Concrete Abstraction' and the Emergent Cultural and Political Economies of the 21st Century"
Felicity Scott, "Air Emergency"
2-3 February 2007
Pier Vittorio Aureli, "The Formal and the Political: Architecture as State of Exception"
1-3 March 2007 Antwerp
Juliane Rebentisch, "Autonomy and Context: Aesthetic Experience and the Dissolution of Artistic Limits"
Bart de Baere, "The Museum, a Hypothesis of Art"
"No Matter how Bright the Light, the Crossings Occur at Night" exhibition ExtraCity with Ines Schaber, curated by Anselm Franke
26-31 March 2007
(NYC & Philadelphia)
"Architectural Practices" seminar at Columbia University with Susan Schuppli, Rheinhold Martin, Laura Kurgan, Felicity Scott
"Evasions of Power" conference at Penn School of Design organized by Srdjan Jovanovic Weiss, Aaron Levy, Katherine Carl
27-28 April 2007
AbdouMaliq Simone, "Urban Research in African Cities"
24-26 May 2007
(Berlin)
"SUMMIT: Non-Aligned Initiatives in Education Culture" education, knowledge production, information society public conference
29-30 June 2007
TJ Demos, "Tales of Exile"
2005-06
28 October 2005
"Introduction to Research Architecture"
2-3 December 2005
Robert Jan Van Pelt, "A Forensic Investigation of the Holocaust"
Eyal Sivan, "Route 181"
10-12 February 2006
(KW Berlin)
Beatrice von Bismarck, "Spaces of Display"
"B-zone" exhibition at KW
Amos Gitai, "News from House"
Maurizio Lazzarato, "Immaterial labour"
3-4 March 2006
Cornelia Vismann, "Tele-Tribunals"
24 March 2006
"Humanitarian Paradoxes":
Thomas Keenan and Laura Kurgan
24 April 2006
Alberto Toscano, "Jacques Rancière's The Distribution of the Sensible"
12 May 2006
Scott Lash, "Intensive Culture"
2-3 June 2006
(Frankfurt)
Irit Rogoff, "The Academy"
Florian Schneider, "
Dictionary of War
"