BUTCHERED LANDSCAPES / A Trespasser's Guide
Siufan Adey (FA)


This forensic investigation maps the current and historical entanglement of an English countryside estate, the global meat industry and geographically distant Indigenous land struggles. Using trespass as a method of research-from-below, the project traverses property and disciplinary boundaries, and navigates domains culturally constructed as "private" to reveal the legislative and financial mechanisms mobilised by English landowners to enclose resources, extract wealth and evade accountability.




Rusted Earth
Moza Almazrouei(RA)


This project follows red oxide pigment through different geographical coordinates from Buckingham to Abu Musa to Mars revealing the conditions that arise through the pigment.

The pavements around Buckingham Palace are red in color and convenient in surface, efficiently facilitating traffic across and around the Palace. In 1908, the monarchy decided to make the pavements red to give the effect of a red carpet around the palace. The red oxide used for the pavements comes from the contested island of Abu Musa situated between the UAE and Iran. Their aesthetic choice of red comes from a 70-year-long history of extraction on the island.





Kanal as Method
Merve Anil(RA)


In 2020, The Turkish state approved the proposals for Kanal Istanbul - an artificial channel linking the Black Sea to the Aegean. The project faces opposition on many grounds and the environmental consequences are severe and irreversible. Through counter-mapping, the project interrogates how the Kanal, whilst not yet built, has already been brought into being through a series of speculative operations - as legal precedent, economic fiction and political imaginary. The dissertation proposes 'kanal as method' - an inquiry into the Kanal not as an individual object but an epistemic vantage point through which a network of legal, financial and political networks can be understood.






Vehicles of Injustice - the Hindu nationalist project of remaking the landscape
Adeeba Husain (FA)


The project examines the bulldozer as a guiding object in understanding a pattern of punitive demolitions targeting Muslims in India that began in early 2022. Demolition by the state becomes a channel for Hindu nationalist goals and rhetoric which construct Muslim populations as criminal in particular ways. The bulldozer serves as a vehicle for transmitting Hindu nationalist ideology through its symbolic use in media and its performance in public spaces. It moves between the symbolic and material to unmake and remake India.



WAYS OF SEEING A WILDFIRE
Claire August(RA)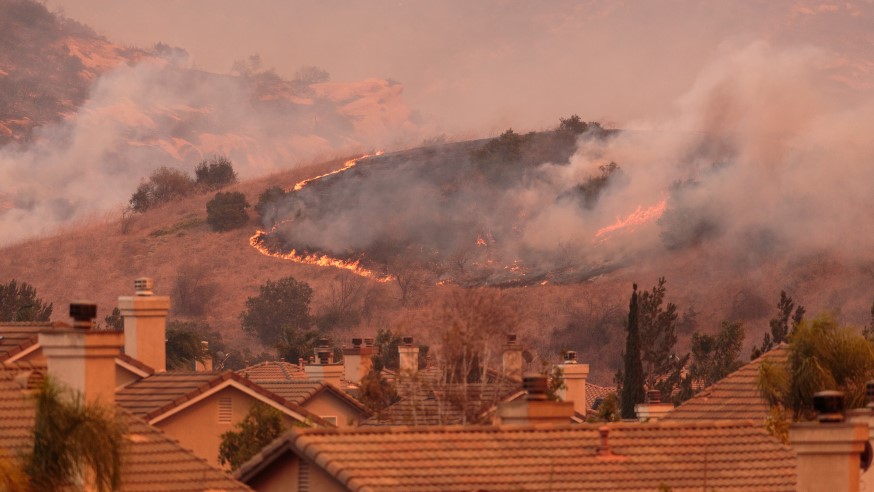 This project maps the coordinates of fire, risk, and property development in Northern California. It seeks to contextualize the Camp Fire of 2018 not solely in its moment of ignition—a fallen powerline—but in a longer history, where geographies of infrastructure, insurance, and technoscientific power coalesce.

Through the crises of mid-twentieth-century land surpluses and the "managed decline" of a neoliberal state, high-risk fire corridors are turned into channels of comparatively low-cost living. My research and practice charts this history, but also follows a different politics, asking: How does this 'undoing' of the risky asset trouble and destabilize notions of value?






Islands on Islands
Fine Bieler(FA)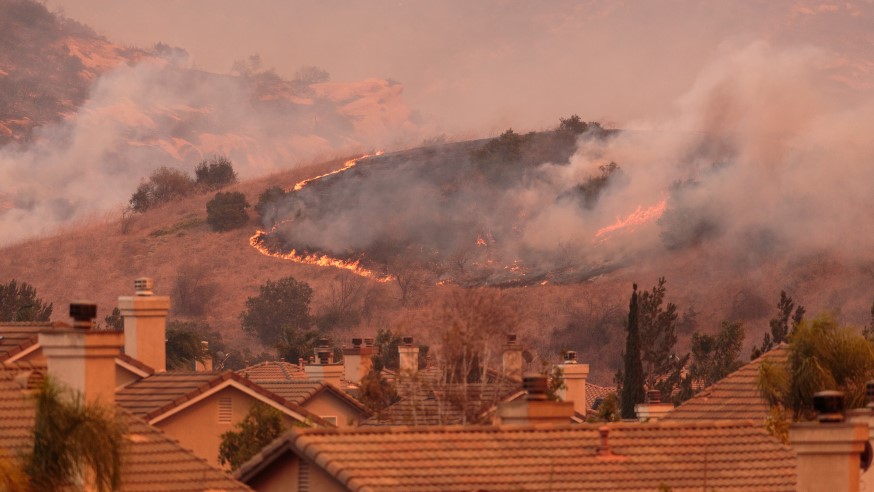 Islands on Islands investigates the prisonification of the EU-hotspot camp on the Greek island of Lesvos from Moria Reception and Identification Centre (RIC) to the temporary structure Mavrovouni RIC to the new Vastria Closed Control Access Centre (CCAC). The development of the camps over time and in space is examined through three objects together with their history and political implications: razor wire, the refugee ID card called 'Ausweis' and the container house.



Returning to the hold: The Spatial Politics of Offshore Detention
Rowena De Silva(RA)


My project investigates the violence of offshoring migrants, focusing on the active case study of Bibby Stockholm, a barge set to detain 500 migrants in Portland Port, Weymouth. By delving into the etymology of shore, meaning 'to cut', the offshore suggests a double separation. The process of offshoring is marked by removal, a separation that references the relationship between the paternal state and the territorialised zone. I use the method of the cut as an organising principle to arrange and think through the notion of the offshore.



CARGO 200
Olivia Gresham(FA)


Originally a logistical code for the transportation of deceased soldiers, "Cargo 200" symbolizes the ethnic dimensions of expendability in the War in Ukraine. Expendability is not a uniform condition in the Russian military: ethnic minority groups bear the brunt of recruitment and frontline deaths. Through a comic, I investigate social media representations of Buryat soldiers after Bucha's occupation. I argue that the State weaponizes these representations to avoid accountability, dehistoricize colonial violence, and delink non-coethnic solidarity. This project highlights ongoing resistance from Indigenous and ethnic groups and the complacency of Western audiences in the production of Cargo 200.




Aero-Nautical Territoriality in SouthEast Asia
Jade Guinard(RA)


My research project investigates aero-nautical territoriality in South East Asia. I use the term 'aero-nautical territoriality' to refer to the interconnected geographies of different aerial and maritime territorial forms and explore how these spaces and their resources are increasingly instrumentalised by nation-states, to advance their geopolitical ambitions and expand their volumetric sovereignty. Using hand-drawing as a research method, I have been deconstructing and analysing the military, technological and ecological manipulation and exploitation of land-sea-sky interfaces by the People's Republic of China. My research further analyses how China is operating across and beyond the different aero-nautical boundaries and legal zones it has defined and tries to maintain, while simultaneously creating opportunities for these lines to be disturbed, pushed back or ruptured.



NOT EVERY HOUR IS AN HOUR: TEMPORARY HOUSING AND THE PURGATORIAL COMPLEX
Faye Harvey(RA)


Looking at two types of temporary housing in the UK - supported housing and move on housing - this project examines the temporal dimension of value accumulation. Financial actors operating as intermediaries are compelled by innovations in financial instruments to keep apace with the drive for new sources of ever-increasing value. As value is measured through an abstraction of labour time, this compulsion has a temporal quality. Time compulsion has genealogical links to the 13th century invention of purgatory, which allowed for the accumulation of spiritual credit and the outsourcing of one's redemption to family and friends. Temporary housing is imbued with a religiously encoded morality constructed through the financial investment terms of credit, debt and interest.




Rethinking Disability: The Failed Welfare State, Austerity and Privitisation
Oliver Jacob(FA)


'Rethinking Disability' Is an investigation into the UK government's employment of Privatisation and Outsourcing, in order to locate the sites, systems and practices that have resulted in the deaths of Disability Welfare Claimants. This project problematises the Public and private sanctions created through the outsourcing of public services. This practice has denied the Disability population of the UK the right to state assistance producing an increasingly lethal system of violence.I have developed a practice that works directly with Disability Welfare Claimants, consisting of Discussions and Exercises aimed specifically at reclaiming Disability as a Social Category.



Forced (Im)Mobilities: Biopower and Political Struggles in the Roma Community of Sofo
Dafni Karavola(FA)


The Roma community of Sofo, Greece, is a sedentary population in perpetual motion. Departing from a series of forced displacements, the research reconstructs the narrative of an inflicted nomadism to reveal a pattern of constant motility. Its causes extend beyond the immediate moments of movement into the enduring periods of stasis, where infrastructural "moorings" become devices of control over transiency and permanency. Mobility and immobility, as two sides of one coin, meet infrastructural violence in the concept of forced (im)mobilities; a way to make leave (but slowly) and to let stay (but barely). In this light, forced (im)mobilities emerge as both a biopolitical instrument employed by the state as well as a contested arena for community struggles for social transformation.




Corporeal Instantiations: Undoing human taxonomy and retracing potential history
Katarzyna Łukasik(RA)


My project analyses the role of archives in the context of Eastern Borderlands. Focusing on the process of archiving, that is tagging, classification and naming people that results in the imposition of imperial citizenship. Through tracing and retracing 3 entangled events; Revindication of Orthodox Churches (1938), Volhynia Massacre (1943) and Operation"Vistula" (1947) I aim to restore that which has been erased, and undo the violence of differential sovereignty through finding moments or refusal to imperial force of standardisation and categorization.



TITLE
Emmanuel Onapa (FA)









On Containment
Veronika Varga(RA)


While nuclear discourse is mostly centred around the spectacular failure of technology, I turn my attention to the construction of the containment-fiction and its inconsistencies. By studying the technopolitical qualities of the Paks Nuclear Power Plant in Hungary through its quasi-failures, I propose a feminist methodology for constructing an image of infrastructural objects that leak in ordinary and unregistered ways. This project theorizes how rumours – a naturally reproducing and uncontainable medium – can be used as a tool for destabilizing political power especially when it is perpetually renewed through investment in infrastructure.



Inside the Lines: Race, Childhood, and Surveillance in New York City Schools
Gwendolyn Wallace(FA)



According to the US Department of Education, in the 2017-2018 school year there were 54,321 school-related arrests, 229,470 referrals to law enforcement, and 11,205,797 days missed due to out-of-school suspensions in K-12 schools nationwide. The students experiencing these punishments are disproportionately Black.

"Inside the Lines" uses youth stories of school policing to explore the ways race and age structure practices of surveillance and meanings of safety. In tracing the past and present of select governmental institutions, corporations, and organizations, "Inside the Lines" renders the relationships between them with more resolution and examines how specific policies and technologies play out spatially and in the lives of Black New York City students.

This project asks what radical possibilities are revealed when we not only legitimate, but foreground, Black adolescent affective responses as a form of evidence?