Ghalya Saadawi
Senior Lecturer in Research Architecture


g.saadawi@gold.ac.uk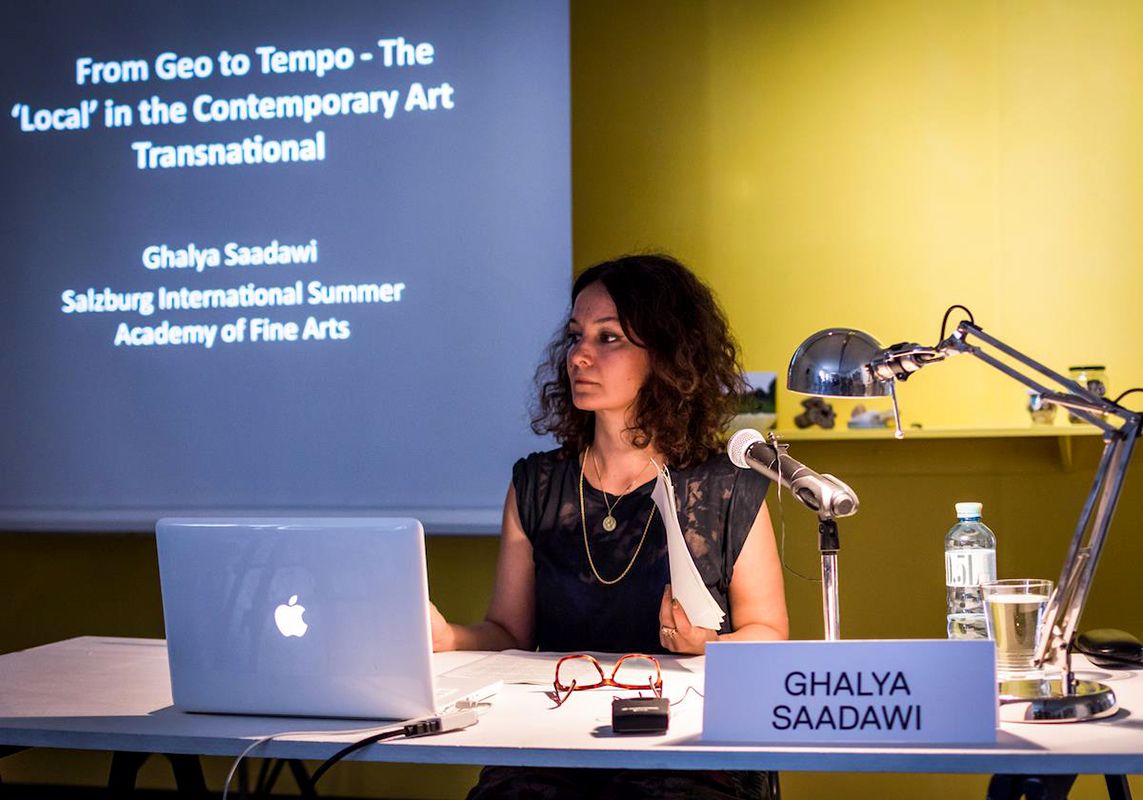 Ghalya Saadawi teaches the MA module Conflicts & Negotiations and the Critical Methods workshop for PhDs. In 2023 she won the Fitzcarraldo Editions/Mahler & LeWitt Studios Essay Prize for her forthcoming non-fiction book Between October and November.

Her interests broadly span art and political economy, theories of witnessing and testimony, psychoanalysis and marxism, critical legal theory, Lebanese art and politics, among others. Saadawi's doctoral dissertation underscored the art practices and theoretical considerations that informed a rethinking of witnessing, representation, and ideology after the declared end of the Lebanese civil wars. Between 2011 and 2019, she was adjunct lecturer at the American University of Beirut and from 2015 to 2017, Resident Professor of the Ashkal Alwan Home Workspace Program. Saadawi is currently theory tutor at the Dutch Art Institute ArtEZ University of the Arts. Most recent publications include "Critical Incision: Hypochondria, Autotheory, and the Health-Illness Dialectic" in PhiloSOPHIA (2022), and "Vapid Virtues, Real Stakes: Diagnosis for Left Art Protocols" in Between the Material and the Possible Infrastructural Re-examination and Speculation in Art, edited by Bassam El Baroni (2022). Saadawi is a member of the Beirut Institute for Critical Analysis and Research (BICAR).