Ghalya Saadawi
Senior Lecturer in Research Architecture


g.saadawi@gold.ac.uk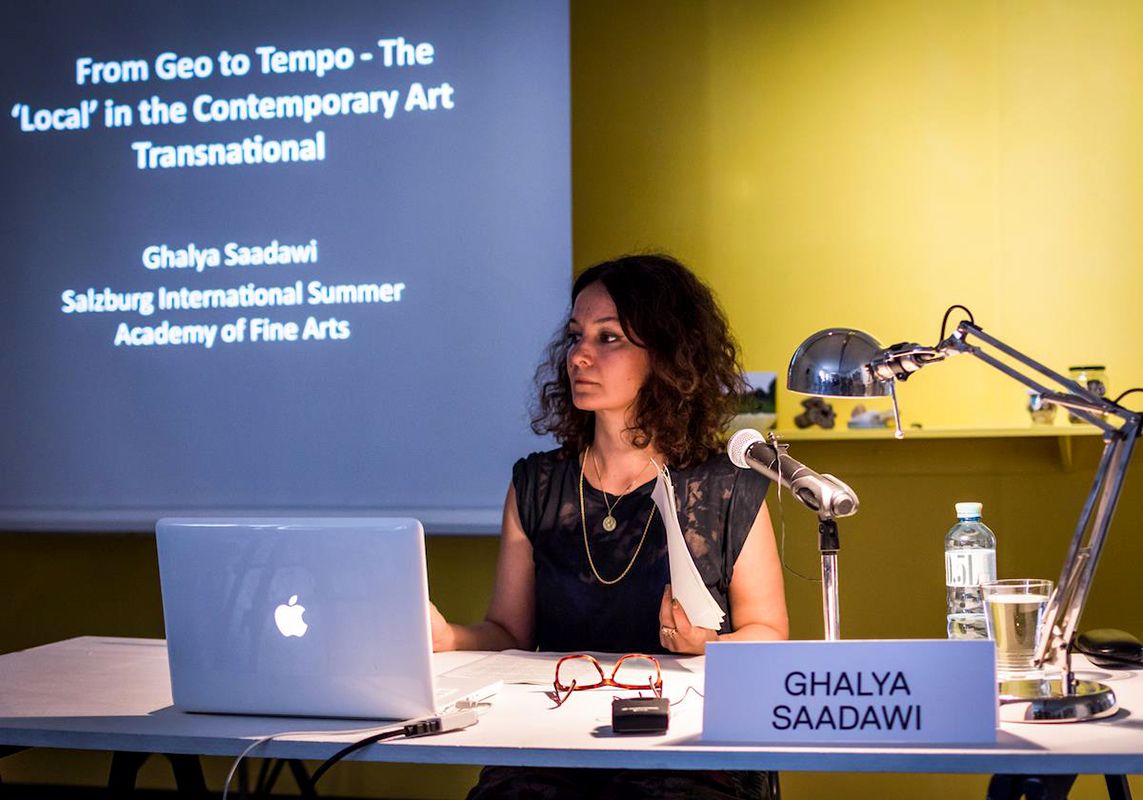 Ghalya Saadawi is senior lecturer with an interest in the intersections of art and politics, Lebanese post-civil war art, political economies of art, critical human rights, theories of witnessing and testimony, among others. Saadawi's doctoral dissertation underscored the art practices and theoretical considerations that informed a rethinking of witnessing, representation, and ideology after the declared end of the Lebanese civil wars. Following her MSc at the London School of Economics and Political Science, she was researcher for a number of Lebanese and international NGO's. She was adjunct lecturer at the American University and Alba in Beirut offering courses in Lebanese contemporary art and politics, and 20th and 21st century art with an emphasis on social art history, critical theory and post-Marxist theory. Saadawi is now theory tutor at the Dutch Art Institute,and between 2015-17 she was Resident Professor of the Ashkal Alwan Home Workspace Program (Beirut). She has written for numerous publications and artist monographs and is recently at work on an Art Protocol that considers regulation in art, and an auto-theory manuscript on hypochondria. Saadawi is co-editor of Makhzin and is affiliated with the Beirut Institute for Critical Research and Analysis. She teaches the MA module Conflicts & Negotiations, Special Topics in Research Architecture for third year BA students, and Critical Methods workshops for PhDs.