Viapolitics: Borders, Migration, and the Power of Locomotion
Lorenzo Pezzani, Charles Heller, William Walters
2022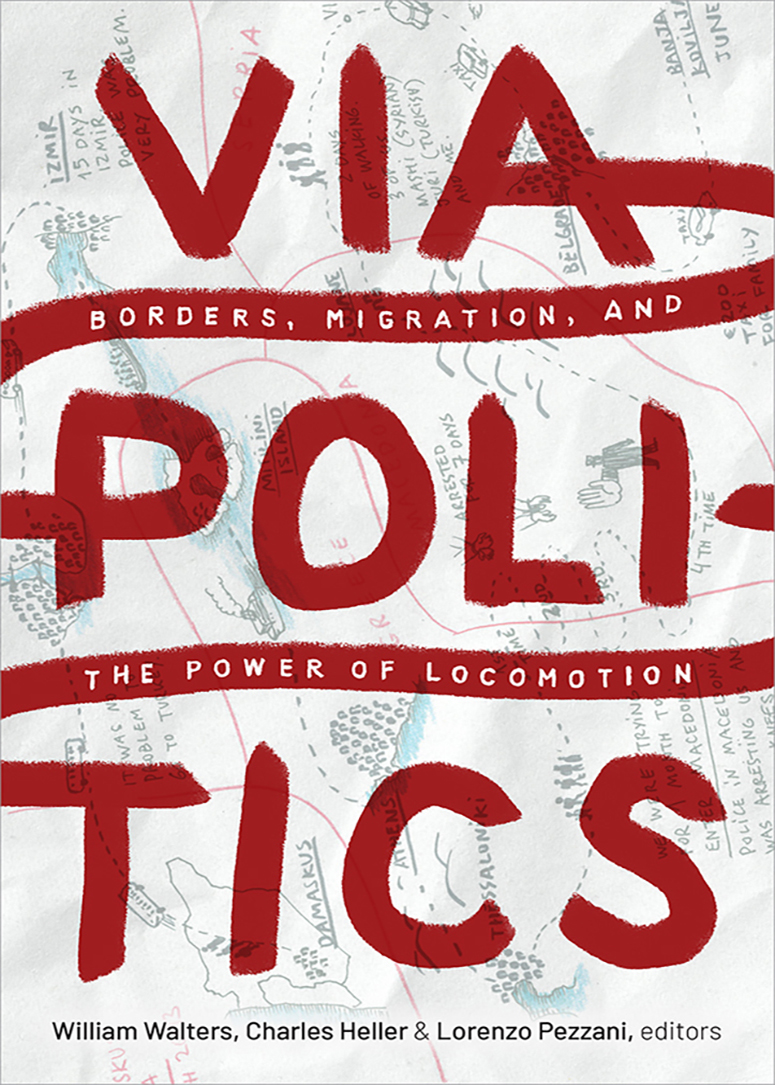 Vehicles, their infrastructures, and the environments they traverse are fundamental to the movement of migrants and states' attempts to govern them. This volume's contributors use the concept of viapolitics to name and foreground this contested entanglement and examine the politics of migration and bordering across a range of sites. They show how these elements constitute a key site of knowledge and struggle in migratory processes and offer a privileged vantage point from which to interrogate practices of mobility and systems of control in their deeper histories and wider geographic connections. This transdisciplinary group of scholars explores a set of empirically rich and diverse cases: from the Spanish and European authorities' attempts to control migrants' entire trajectories to infrastructures of escort of Indonesian labor migrants; from deportation train cars in the 1920s United States to contemporary stowaways at sea; from illegalized migrants walking across treacherous Alpine mountain passes to aerial geographies of deportation. Throughout, Viapolitics interrogates anew the phenomenon called "migration," questioning how different forms of contentious mobility are experienced, policed, and contested.
Viapolitics here