What Would a Feminist Open Source Investigation Look Like?
Sophie Dyer and Gabriela Ivens
2020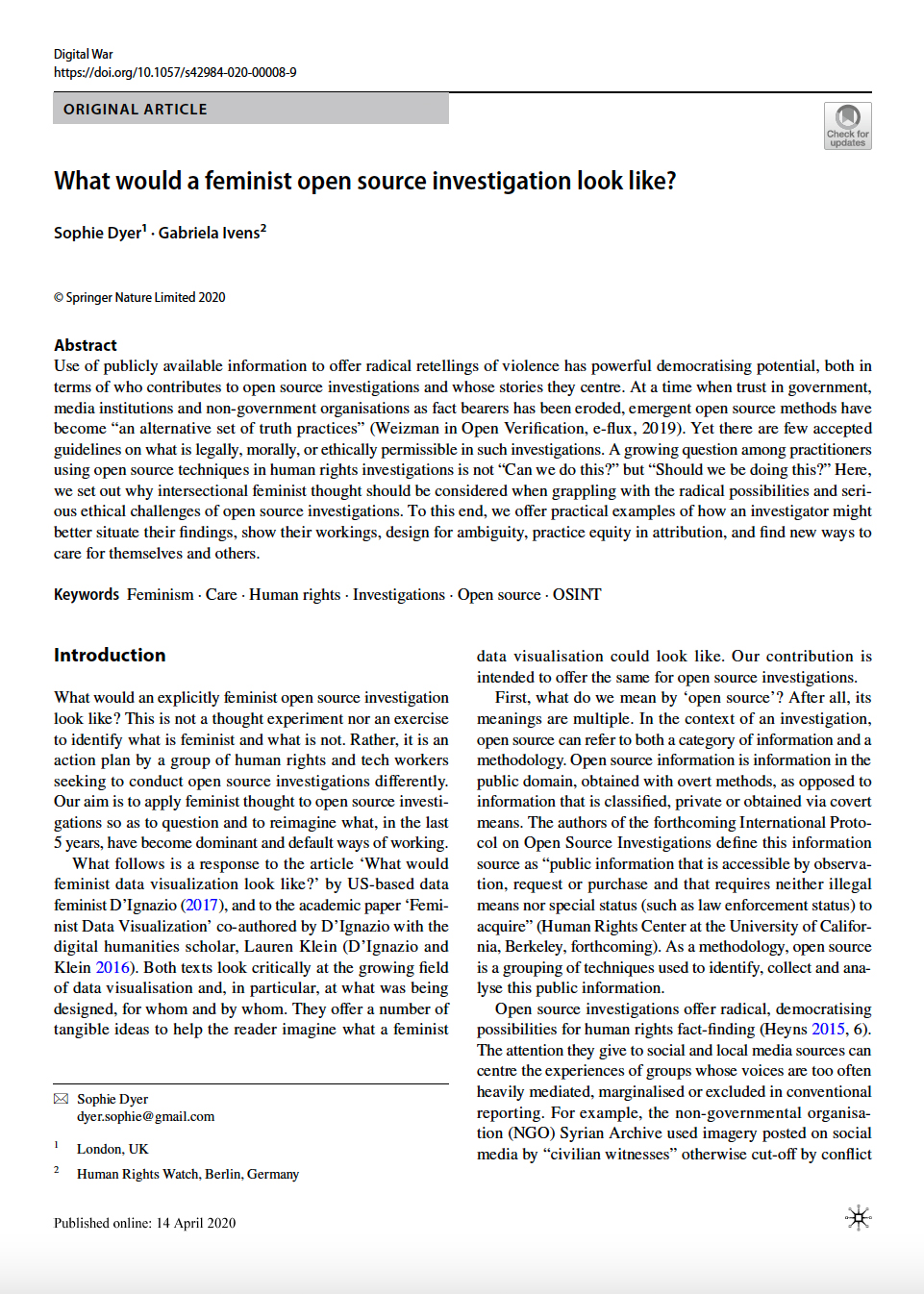 Use of publicly available information to offer radical retellings of violence has powerful democratising potential, both in terms of who contributes to open source investigations and whose stories they centre. At a time when trust in government, media institutions and non-government organisations as fact bearers has been eroded, emergent open source methods have become "an alternative set of truth practices" (Weizman in Open Verification, e-flux, 2019). Yet there are few accepted guidelines on what is legally, morally, or ethically permissible in such investigations. A growing question among practitioners using open source techniques in human rights investigations is not "Can we do this?" but "Should we be doing this?" Here, we set out why intersectional feminist thought should be considered when grappling with the radical possibilities and serious ethical challenges of open source investigations. To this end, we offer practical examples of how an investigator might better situate their findings, show their workings, design for ambiguity, practice equity in attribution, and find new ways to care for themselves and others.
Read "What Would a Feminist Open Source Investigation Look Like?" here